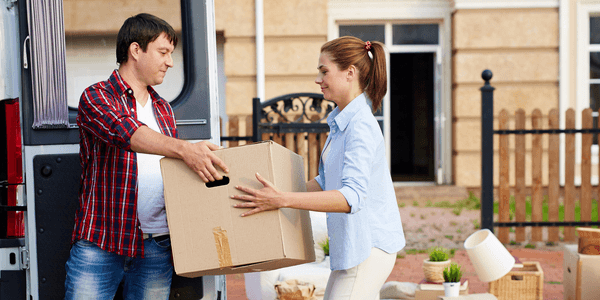 Moving Day
You have bought your self your first Home with the help of a reputable Realtor! Finally, the moving day arrives. Be ready to have a very hectic day, with plenty of activities, and lots of details to remember and take care of. That's why it is crucial to prepare yourself well.
Be present during the move. It is important to be present at the location from the time the moving team arrives to the very last moment when the truck leaves your home.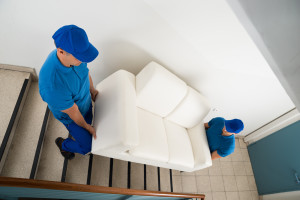 If you cannot be present during the move, or you have a problem to be home to greet the movers arrange for someone to do it for you. You might be facing extra charges for the time in case the team will arrive at your home before you do.
You should supervise the movers' work. Accompany the moving crew foreman as he fills out the inventory sheet and supervise the loading process into the moving van. Be available to answer any questions your movers may have, which means staying around until they're finished
Finally, keep your pets away from all the activity on moving day. If your dog is frenzied because of the moving day activity, confine it somewhere away from the action.
Be considerate to your neighbors.
Remember, it's you who are moving, and not your neighbors. Try to move during the daytime, but not too early or too late.
Make sure the sidewalk and neighbor's driveway are not blocked with moving truck or furniture waiting to be loaded. Keep movers away from walking over your neighbor's lawn or through their flowerbeds.
Finally, don't leave trash, unwanted furniture or other debris on the sidewalk. Place it in proper containers, and if it begins to overflow, go to the local dump.
Signing the papers. It's a very important part of the moving process. The foreman will ask you to sign a bill of lading and check an inventory sheet when they are done loading the truck. More about the different documents related to the move read here: Moving Guide->How to Choose a Moving Company->Important documents.
Make sure you inspect all of your belongings closely and read the paperwork closely before you sign anything. Read the inventory sheet carefully, and ask the foreman to explain anything you don't understand. Take a second walk throughout the house to make sure all items are accounted for. Make a note of your shipment's registration number, and keep your Bill of Lading handy.
Finalizing the pick-up. If you're moving long distance, be aware that your property might share a truck with that of several other households. For this reason, your mover might have to place your belongings in his transit storage for several days. Therefore, ask your mover whether your goods will remain on the truck until delivered. If they have to be stored, ask whether you can check the warehouse for security, organization and cleanliness.
And finally, give the foreman your phone numbers and email addresses so you can stay in contact. For long distance moves it is important to be in touch with the company's long distance department to make sure your shipment is scheduled for delivery and they have all the contact information and addresses.
Take good care of the movers. Movers work hard for you, and you should take good care of them. Remember to set out water and snacks for the movers. On cold days, offer them hot tea and coffee. Also, if the move will take long time get them lunch.
If you're satisfied with the way the movers handled your possessions, it's customary to tip the movers. Read more about tipping here: Moving Guide->Moving Cost-Financial Tips->Tipping the movers
Leaving your house. You should leave your old house as clean as you would like to find your new house. Clean as much as you can before moving day, and then make a final check after everything is out.
Also, always shut and lock all windows and doors as you leave your old home on moving day.
What to do after the move
When you finally arrive at your new home you probably can't wait to settle your house. However, don't rush and take your time. Don't spend too much time unpacking right away. It is important to unload the essentials, of course. But wait on the less important stuff.
In the first few days, take time to enjoy your new home with your family. Don't despair if you are not totally happy with it on the day you move in. Keep in mind that most homes can be adapted over time to suit your lifestyle and tastes.
Take walks in the new neighborhood. Introduce yourselves to your new neighbors. Plan to order take-out food or eat out, since you will be too tired to cook, and most of your appliances will still be packed. So, take a walk to check out local restaurants and take-out spots.
When unpacking keep in mind the following tips:
After you've moved, it's a good idea to let all of your electrical appliances return to room temperature before plugging them in.
Flatten all your moving boxes for recycling. Many moving companies will pick them up after your move.
To learn more about unpacking read Moving Guide->All Packing tips-> Unpacking tips.
And remember – always expect the unexpected. Few moves go smoothly, anticipate and predict trouble, and most important – always keep a positive attitude!
More information on your move to your new home contact your Real Estate Agent